Support & FAQ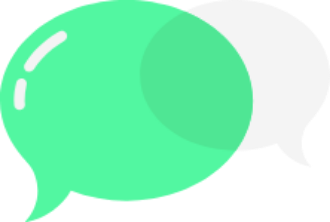 About Fiona
What is Fiona?
Is Fiona a lender? Am I getting my loan from Fiona?
Personal Loans
What is a personal loan?
What is an APR?
What does it mean to be pre-approved?
What does it mean to be pre-qualified?
What are the minimum credit requirements to receive a loan?
How is this different from getting a loan from the local branch of my bank?
What is a Line of Credit?
How does a Line of Credit work?
Applying For a Loan
Does it cost me anything to use Fiona to find a loan?
How is applying for a loan through Fiona different than applying through a lending platform directly?
How do you determine which loan product is best for me?
Will submitting my application with Fiona impact my credit score?
What is the difference between a soft pull and hard pull?
What does it mean to be pre-approved?
I submitted an application on Fiona.com and I decided to proceed with a loan offer. Why am I being taken to another site and being asked to fill out more information?
Will I be charged any fees by the loan providers?
What happens if I have questions about my loan after Fiona helps me?
Savings Accounts
What is a savings account?
How does a savings account protect my money?
Is there a minimum to open a savings account?
How often can I withdrawal or transfer from my savings account?
Does a savings account accrue interest?
What is APY and how is it different than APR?
What is a Cash Management Account (CMA)?
Credit Cards
How do I pick the right credit card for me?
How can I get approved for a new credit card?
What does APR mean?
Other key credit card terms:
Some card offers have a "Rewards" and a "For You" tab, and some don't—why?
How do you calculate the Rewards Value of a credit card?
How do I change my spending data to see a different rewards estimate?
Why do I have no rewards card offers? Am I not eligible for any rewards cards?
What does "Matched for You" mean?
Plaid
What is Plaid?
Why Should I Use Plaid?
Is Plaid Safe?
What if I Can't Connect my Bank Through Plaid?
Life Insurance
What is life insurance?
Do I need life insurance?
What does life insurance cover?
What is "no exam" life insurance?
Is Fiona an insurance company?
What is LeapLife? Why am I being sent to their website?
Finance is Confusing
We're here to help.
Email Us
Call Us